Counselor aims to help and support students and staff resolve personal difficulties, challenges, learning new skills, attitudes and knowledge that will enable them to prosper throughout their academic and personal life at the faculty


Students and staff with any concerns are encouraged to seek help and counselling services from the Counselor. Students and staff with serious cases will be referred to a Clinical psychologist or a psychiatrist.


Confidentiality matters are taken into great consideration. Counselor's rights and responsibilities are bound by the Act of Malaysian Board of Counsellors. Therefore all clients' information and counselling notes are kept confidential in accordance with legal, professional and ethical guidelines.
Objective
Assist students in enhancing knowledge, skills and experience in selection, exploration and career development.
Provide professional and ethical counseling services to help students and staff achieve emotional, mental, spiritual and behavioral well-being.
Helps to improve the self-development and personality of students to be more authoritative, balanced, effective and productive.
CAREER UNIT SERVICES:
Provide career guidance services individually and in groups.
COUNSELING UNIT SERVICES:
Provide counseling services through individual counseling sessions, groups, guidance, consultation and administration of psychological tests.
Provides, publishes and distributes counseling information.
Plan and implement student counseling and psychology development programs.
PSYCHOLOGY UNIT SERVICES:
Manage and conduct staff counseling session services (Referred, Exit Policy or Voluntary)
Conducting administration and interpretation of Staff Psychological Tests.
Provides Staff Self-Potential Development Program.
Make an appointment through
here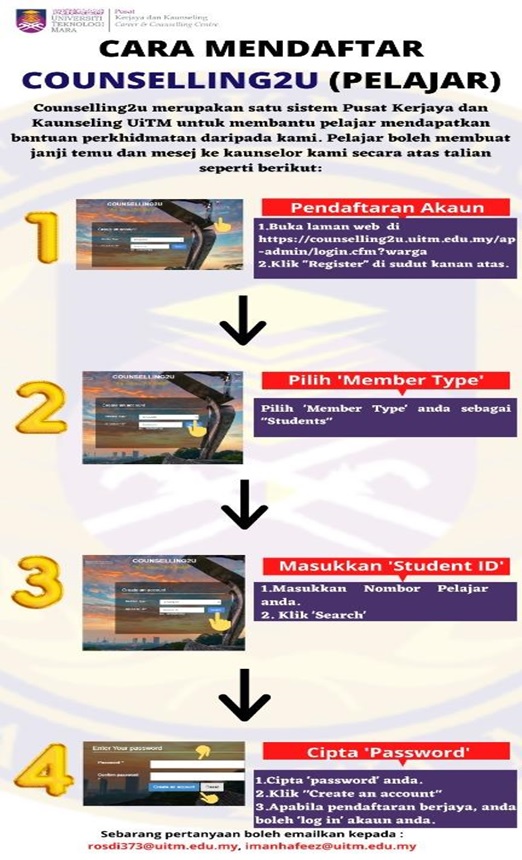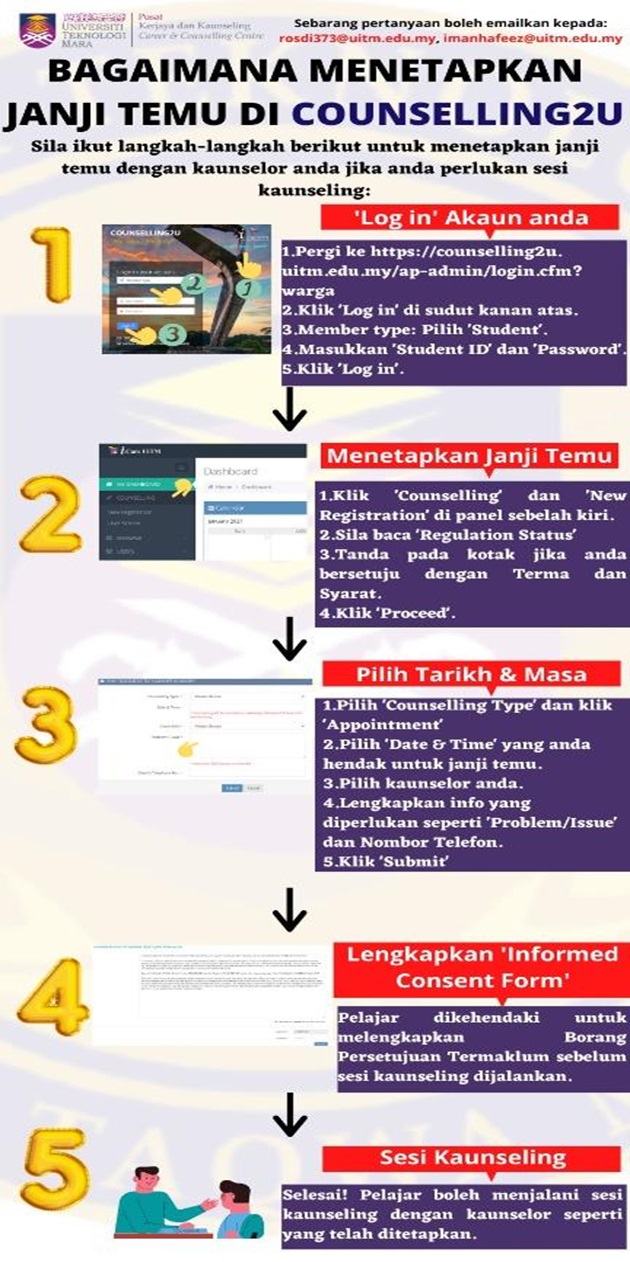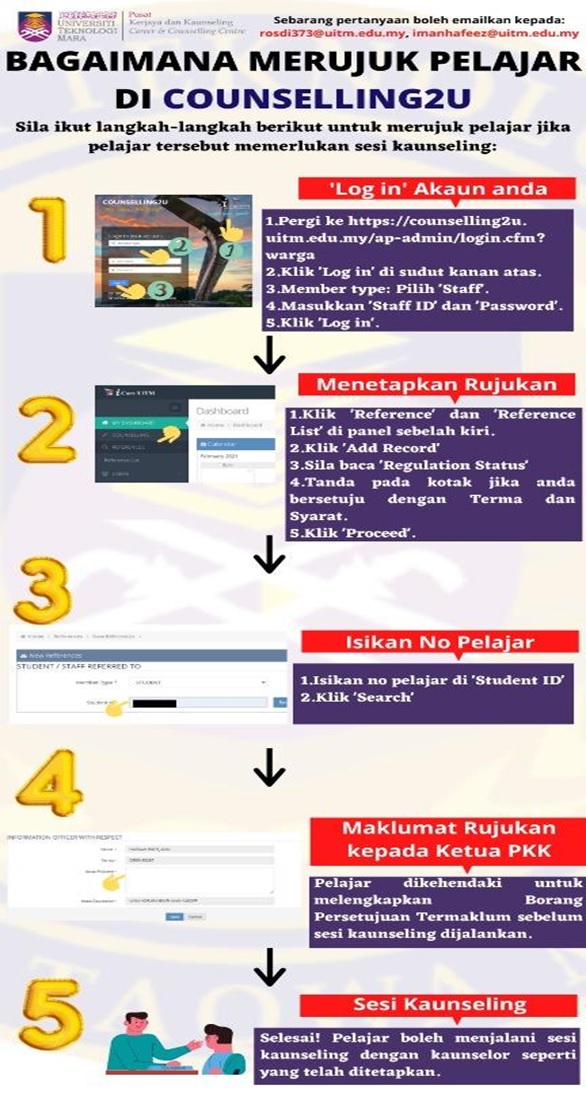 ---
:
FARAH FARHANAH ABDUL AZIZ

:
PSYCHOLOGY OFFICER (S41)
:
603-6126 7240
:
farahaziz@uitm.edu.my
:
Sg Buloh Campus
:
SHAHIRAH BINTI ZAKARIA

:
ADMINISTRATIVE ASSISTANT (N19)
:
603-6126 7572
:
shahirahz@uitm.edu.my
:
Sg Buloh Campus