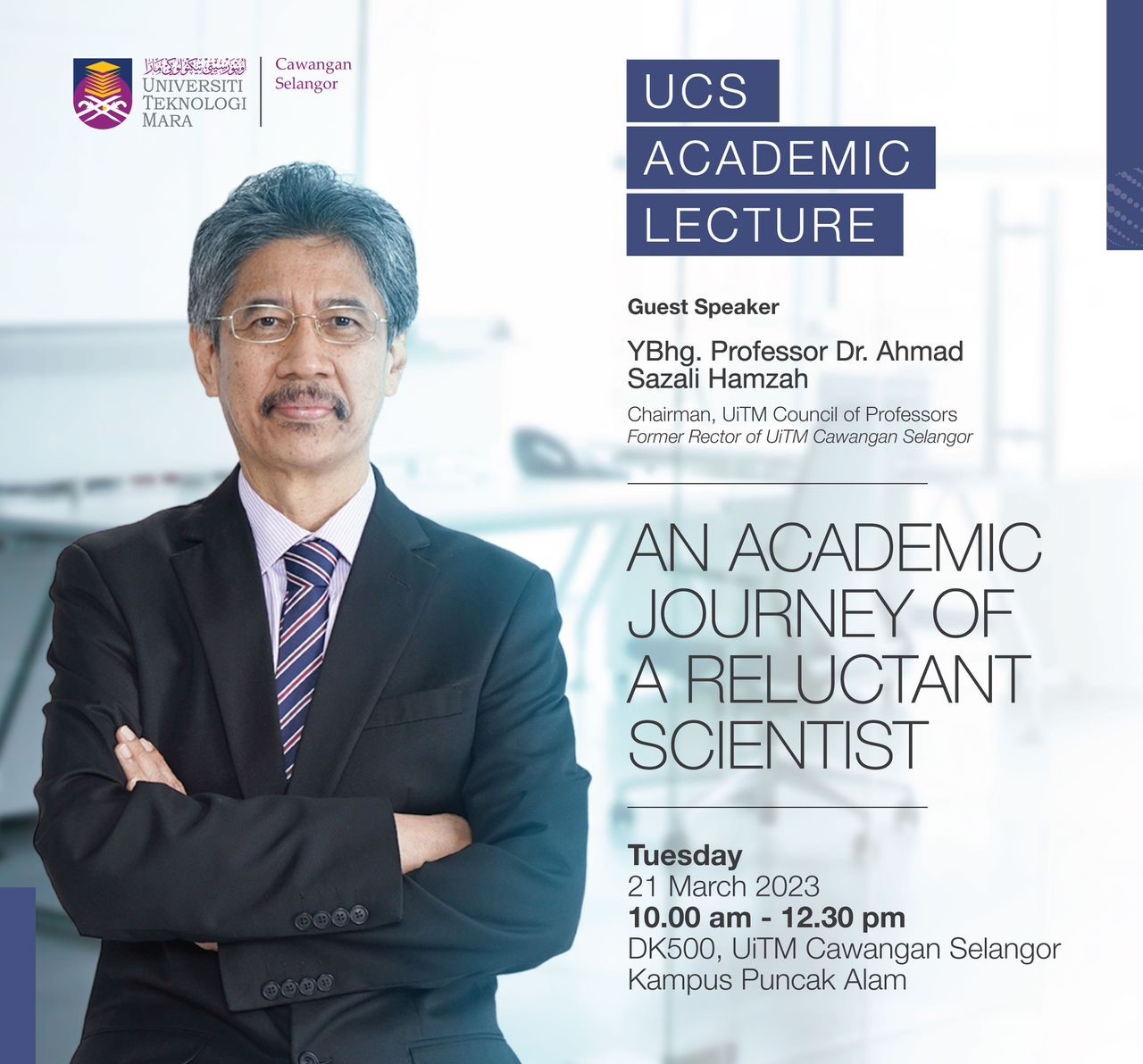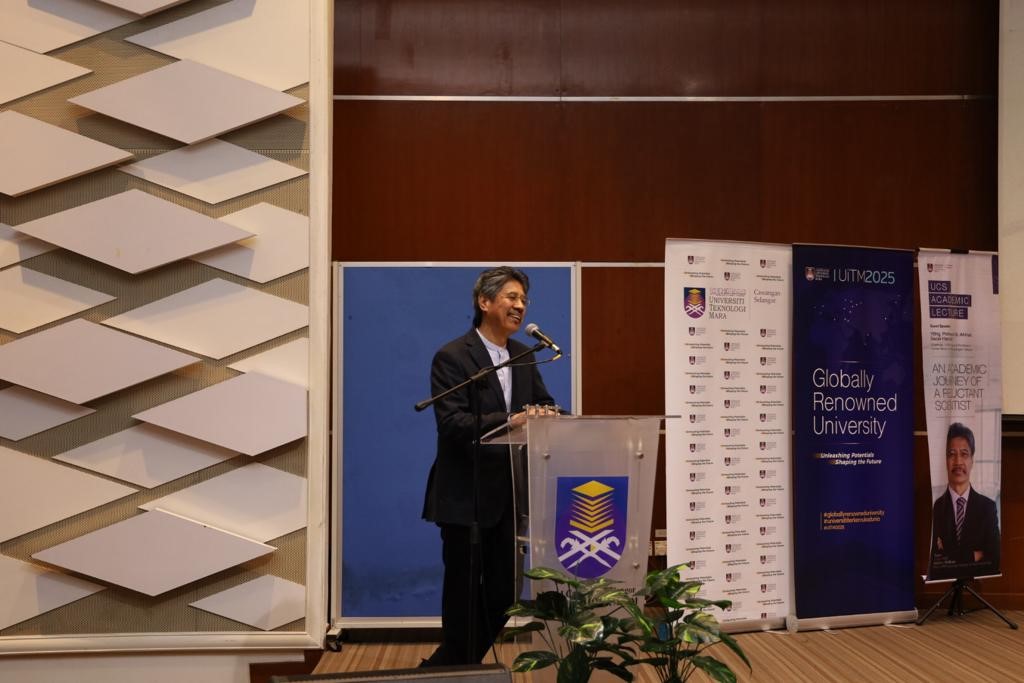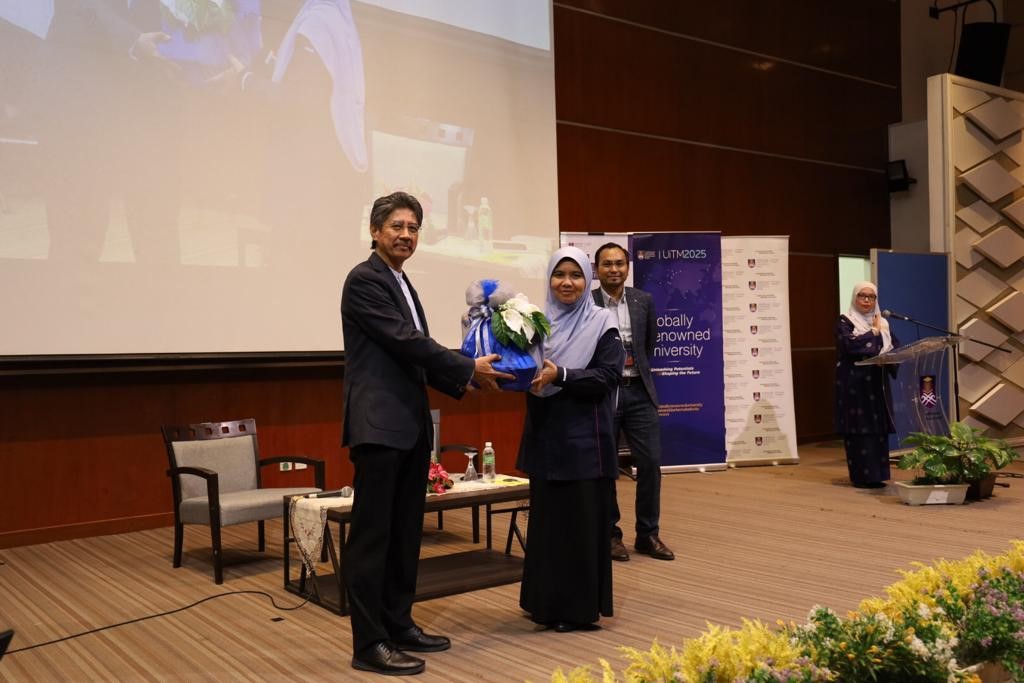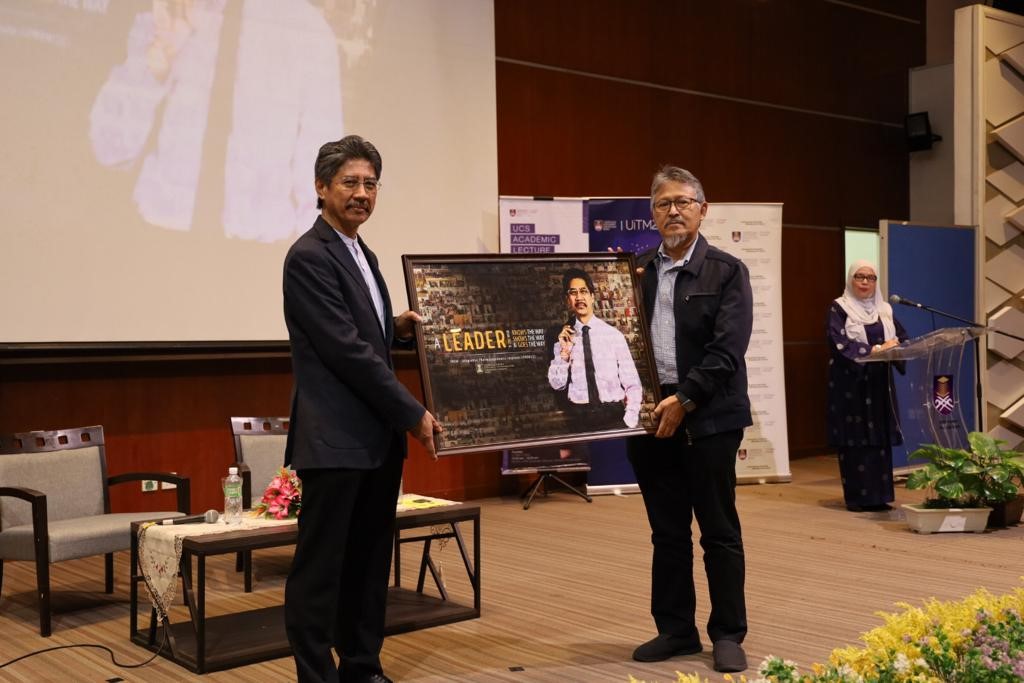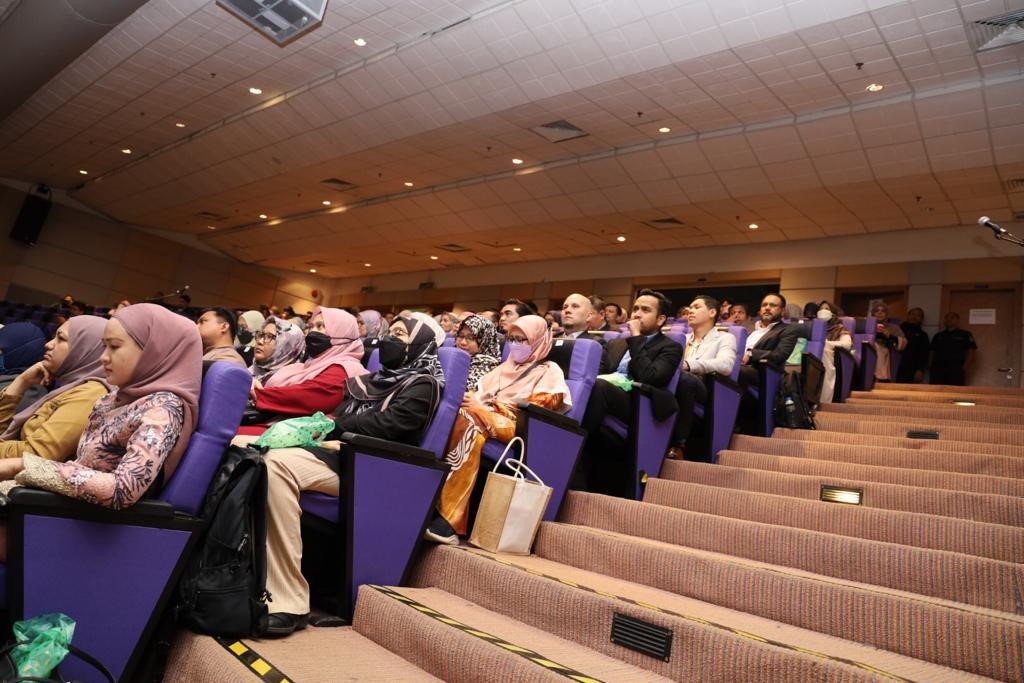 PUNCAK ALAM, 21 MAC 2023 – UiTM Cawangan Selangor buat julung-julung kali telah menjayakan program UCS Academic Lecture. Sebagai penghargaan dan simbolik kecemerlangan UCS, program ini telah menampilkan penceramah jemputan pertamanya iaitu mantan rektor, Ybhg. Profesor Dr Ahmad Sazali Hamzah.
Dengan objektif untuk mendengar perkongsian daripada tokoh penyelidik cemerlang dan pemimpin universiti, memberi peluang kepada ahli akademik untuk berkongsi maklumat dan ilmu pengetahuan kepada semua staf, serta memberi bimbingan dan nasihat melalui sesi soal jawab dan networking, program UCS Academic Lecture akan diteruskan dengan membawakan penceramah jemputan yang hebat didalam pelbagai bidang kepakaran dari masa ke masa.
UCS Academic Lecture ini direalisasikan bertujan menyebarluaskan kepakaran kepada para akademik dan pentadbir di UiTM. Perkongsian oleh YBhg. Prof. Dr. Ahmad Sazali Hamzah yang merupakan mantan Rektor UCS dan merupakan Ketua Majlis Profesor UiTM berdasarkan kepakaran beliau di dalam bidang penyelidikan dan juga pengalaman kepimpinan sebagai pentadbir universiti merupakan penanda aras kepada kejayaan program UCS Academic Lecture.
THE FIRST UCS ACADEMIC LECTURE PROGRAM FEATURED THE FORMER RECTOR OF UiTM SELANGOR
PUNCAK ALAM, 21 MAC 2023 – UiTM Selangor for the first time successfully organised the UCS Academic Lecture programme. This event welcomed its first guest speaker, the former rector, Ybhg. Professor Dr. Ahmad Sazali Hamzah, as a tribute to and a representation of UCS excellence.
The UCS Academic Lecture programme will continue with guest speakers who are remarkable in various fields of expertise with the purpose of listening to the sharing of outstanding researchers and university leaders, giving opportunities for academics to share information and knowledge with all personnel, as well as providing counsel and advice through question and answer sessions and networking.
The purpose of this UCS Academic Lecture was to disseminate knowledge among academics and administrators at UiTM. A benchmark for the success of the UCS Academic Lecture programme is the sharing by YBhg. Prof. Dr. Ahmad Sazali Hamzah, who is the former Rector of UCS and the Head of the UiTM Professors Council based on his expertise in the field of research and also his leadership experience as a university administrator.
Sumber : Nor Azyyati Md Saad (Unit Komunikasi Korporat)